Bhutan Visa
Visa For...
Do I Need a Visa for Bhutan?
Bhutan Visa Exempt Countries
How Much is the Bhutan Visa?
How to Apply for a Bhutan Visa
Bhutan Visa Restrictions
Bhutan is a country visited by few foreigners.
It is a country full of mountains, beautiful landscapes, and peaceful surroundings.
And you may not see another tourist whilst you're there.
Travel to Bhutan is highly regulated under the policy "High Value, Low Impact Tourism".
This is in order to minimize the impact on the country's unique society and environment.
But this doesn't mean that getting a Bhutan visa is difficult.
In fact, it is one of the easiest visas you'll get. Everything is done for you, so you should just follow the steps below, and you can get your Bhutan visa!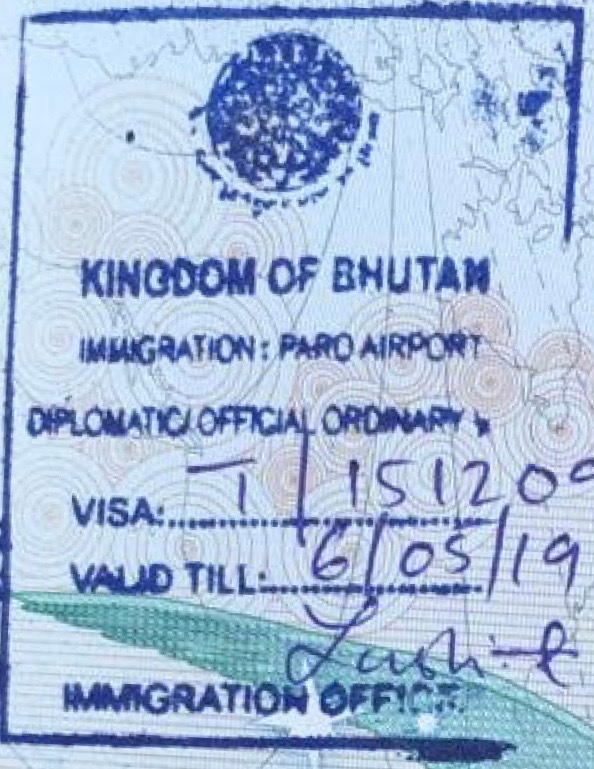 ---
Do I Need a Visa for Bhutan?
Probably, yes!
Most nationalities travelling to Bhutan require a Bhutan Visa.
You should make sure to organise this in advance.
You will not be allowed to board your flight to Bhutan if you do not have the right documentation with you.
---
Bhutan Visa Exempt Countries
India

Bangladesh

Maldives
For the above nationalities, it is possible to obtain a permit at the port of entry in Bhutan instead of getting a Bhutan visa.
Passports must have 6 months validity in order to obtain this.
Indian nationals may use their Voters Identity Card (VIC) as ID.
---
How Much is the Bhutan Visa?
The Bhutan visa is USD $40.
You should transfer this directly to the Tourism Council of Bhutan (TCB). You will get information on how to do this when you apply for your tour.
In order to get the Bhutan visa, you must pay for your Bhutan tour in full.
Bhutan visa and tour cost must be paid in FULL in USD.
---
How to Apply for a Bhutan Visa
You can get a Bhutan visa through your Bhutan tour operator or a travel agent.
You should pay them directly for the visa and they will do the application and handling.
You do not need to hand in your passport to get the Bhutan visa.
You will need to send a photo-page of your passport to the tour operator handling your visa application. They will apply for the Bhutan visa for you.
Your passport should have at least 6 months of validity.
The visa is then processed by the Tourism Council of Bhutan. Once they have received your payment of both the holiday AND the visa, the Bhutan visa is processed within 72 working hours.
You cannot buy Bhutan plane tickets without a visa clearance letter.
Once you have the confirmation for your Bhutan visa, you will need to supply the Bhutan customs with the information of your tour on arrival, including your visa clearance letter.
The Bhutan visa is then stamped into your passport.
---
Bhutan Visa Restrictions
For those staying longer than two weeks, visitors must present the results of an HIV/AIDS test completed within the six months prior to the visit to Bhutan.
The test can also be administered by Bhutanese officials upon arrival.
Travellers should verify this information BEFORE travel to Bhutan.
---
---