Taedonggang (Taedong River)
Where is the Taedong River?
Notable Sights on the Taedong
Mouth of the Taedong River
Taedonggang: Where is the Taedong River?
The Taedong River source is Changjin Lake in the Rangrim Mountains in north-east North Korea.
The lake sits at the heart of the Rangrim mountain range.
The Taedonggang runs through South Hamgyong & South Pyongan Provinces through the capital city, Pyongyang.
The river ends near the city of Nampo in south-west North Korea.
The Taedonggang is an important transportation link between Pyongyang and the West Sea (Yellow Sea).
The small city of Songnim, North Hwanghae Province, is an industrial port city that relies on shipping up the Taedonggang.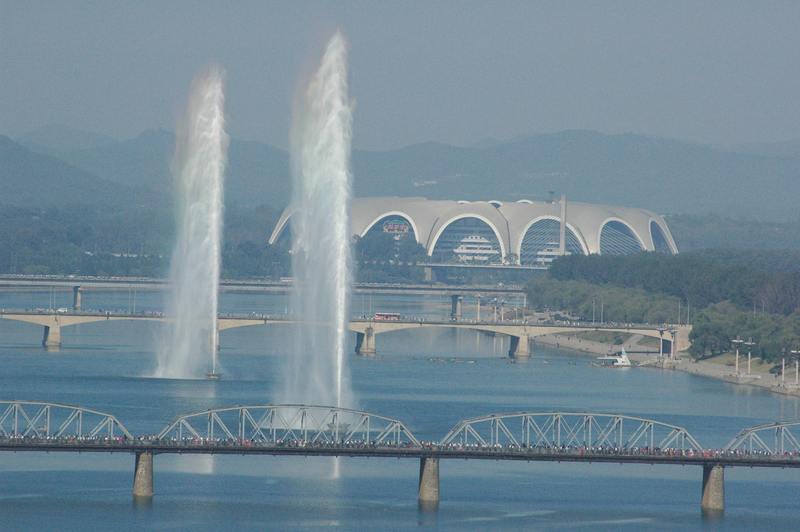 Taedonggang: Notable Sights on the Taedong
Many of the major sites in the capital city, Pyongyang, sit on the bank of the Taedonggang.
The Juche Tower and Kim Il Sung Square are located opposite each other on the east and west side of the river respectively.
The Rungrado May Day Stadium sits on Rungra island in the middle of the Taedonggang in Central Pyongyang.
Moranbong Park, in Central Pyongyang, overlooks the Taedong River.
The Monument to the Founding of the Worker's Party of Korea is not directly on the Taedonggang, although, it sits opposite the Mansudae Grand Monument, located on the other side.
The two monuments are visible from one another over the Taedonggang.
The most popular hotel for foreign visitors, the Yanggakdo International Hotel, is located on Yanggak Island in the middle of the river.
Further downstream, the Potonggang River meets the Taedong river near Mangyongdae.
Mangyongdae, the birthplace of Kim Il Sung, sits on the bank of the river and is one of the most important sites in the country.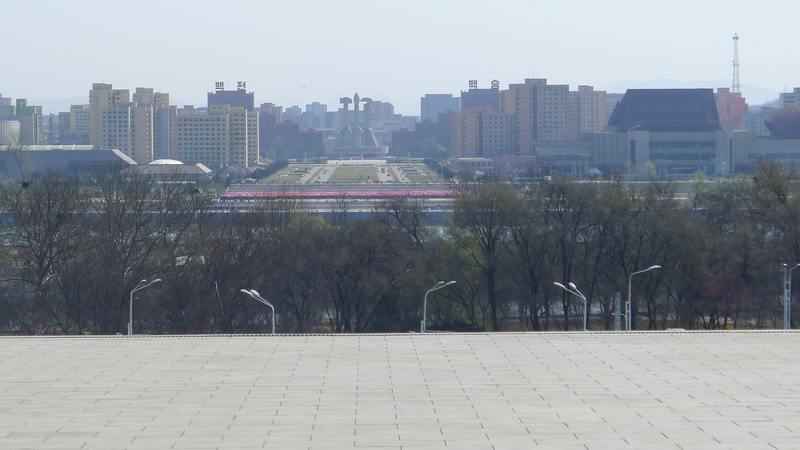 Taedonggang: Mouth of the Taedong River
The Taedonggang meets the West Sea near the port city of Nampo.
Nampo is the largest port in the country and primarily serves Pyongyang.
The West Sea Barrage is a huge dam constructed in the 1980s over the mouth of the river.
It serves as a hydroelectric dam, railway bridge and an important symbol of the revolution as well as a tourist attraction.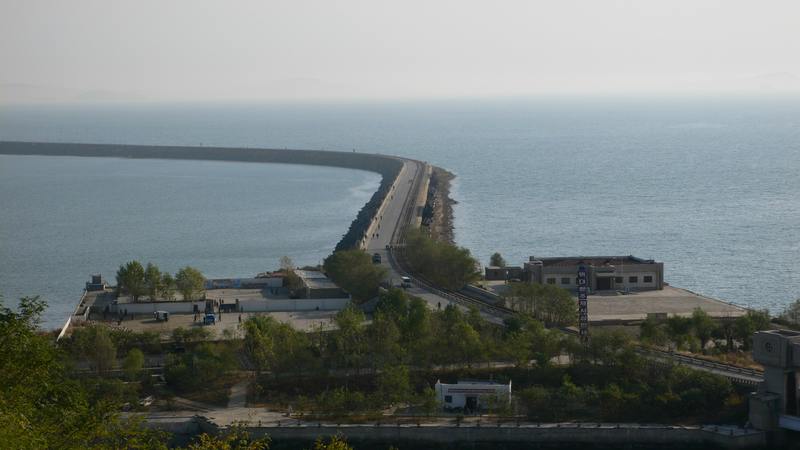 ---
---
Interested in a tour to North Korea?


Travel to

North Korea

with the only
North Korea travel experts, Koryo Tours
North Korea Travel Guide PDF | Sign up to the mailing list | About Koryo Tours